Finding the right agent
You want to find the right home, in the right location, at the right price - and you want to do it quickly, with minimum hassle. The best way to do that is to work with a professional realtor who understands your wants and needs, your time frame and your financial boundaries.

Why work with an agent?

You'll save time. An agent can pinpoint homes that fit your needs and dismiss those that don't.
You benefit from an experienced negotiator. Your agent will manage your offers and counter-offers, ensuring that you get the best possible price for your home.
You'll get the right information. Your agent knows the neighbourhood and can give you accurate information on local real estate values, taxes, utility costs, services and amenities.
You can always count on great advice. Because your agent is familiar with the entire home purchasing process, he or she can advise you of your legal and financial options, and recommend appraisal, home inspection and contracting services.
Choose an agent who understands your needs
Here are a few questions to ask to help you determine if an agent is right for you:
Will you be representing my interests?
Do you have access to MLS information?
Will you provide market evidence to support the price?
Will you look after closing and possession details?
Can you be contacted at any time?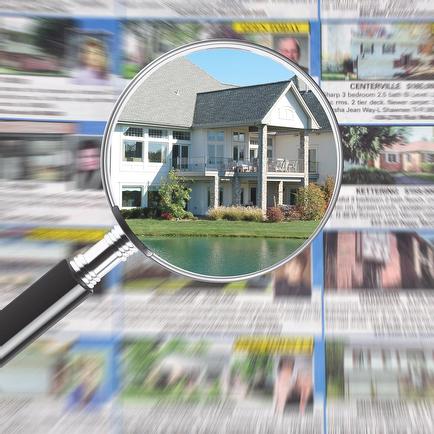 Working with an agent
Let your real estate agent do the searching for you. The best buys aren't in the newspaper ads; most great opportunities are on "hot sheets" that are available every morning to salespeople with access to MLS information.

An agent's job is to:
Provide information on the property and the area
Negotiate a price and terms that are agreeable to both buyer and seller
Help arrange a source of financing
As a homebuyer, you must work with your agent to find the home that's right for you. Communication is key - tell your agent what you want, and be specific.
Offer a detailed description of your property needs and wants. If you will absolutely not consider a house without a hardwood floor, say so. And if air conditioning is a "nice to have" rather than a "must have," communicate that, too.
Be specific about where you want to live. If you refuse to live outside a certain area, it might take longer to find you a home, but your agent will know not to waste your time with anything not in your chosen neighbourhood.
Tell your agent what you can afford. He or she can help you get a pre-approved mortgage so you know for sure what your price range will be.
Communicate your likes and dislikes for each property you see. It will help your agent narrow down the possibilities.
Commit to one salesperson.
Respect and perform the terms of the purchase agreement.
Keep an open mind. Agents know about those charming little areas that you've never even heard of. You might find your dream home in a completely unexpected place.
The elements of an offer
Here's a quick reference to everything you need to know about making an on offer on a property.

1. Price
Depends on the market and the buyers, but generally, the price offered is different from the asking price.

2. Deposit
Shows the buyer's good faith and will be applied against the purchase price of the home when the sale closes. Your agent can advise you on a suitable amount to offer.

3. Terms
Includes the total price the buyer is offering as well as the financing details. The buyer may be arranging his/her own financing or may ask to assume your existing mortgage if you have an attractive rate.

4. Conditions
These might include "subject to home inspection," "subject to the buyer obtaining financing," or "subject to the sale of the purchaser's property."

5. Inclusions and exclusions
These may include appliances and certain fixtures or decorative items, such as window coverings or light fixtures.

6. Closing or possession date
Generally, the day the title of the property is transferred to the buyer and funds are received by the seller, unless otherwise specified (except in Manitoba and Quebec).



Qualifying for a mortgage
Your Royal LePage agent can arrange to have you pre-qualified for a mortgage before you start shopping for a home. It's easy, and you'll avoid possible disappointments down the road if you fall in love with a place, then find out you can't afford it. Plus, once you do find the perfect home, it will mean you can make an offer immediately.

Here's how mortgage approval works: the amount of money you qualify for, plus the amount of cash you can put down equals the amount you can afford to spend on a home. Most lending institutions won't allow more than about 30% of your income to support a mortgage. If you have other debts, they usually won't allow your debts and your mortgage to exceed 40% of your income.

Finalizing your mortgage
Once you've found the home you want to buy, you'll need to finalize your financing. You'll need to provide your lender with the following documents:

1. A copy of the real estate listing of the property. If the home is still to be built, the mortgage lender will need to see the architect's or builder's plans and details on lot size and location.
2. A copy of the offer to purchase or the building contract, if this document has been prepared.
3. Documents to confirm employment, income and source of pre-approval.
4. If you have a pre-approved mortgage, it's a simple matter of finalizing a few details with your mortgage specialist.



Choosing a neighbourhood
You're not just buying a home - you're buying a location. And even the most perfect house won't feel right if you're in the wrong neighbourhood. Educate yourself about the area so you'll choose wisely - and end up being happy with your decision.

Are you close to shopping and recreation? Being close to stores, parks, recreational facilities, a post office and dry cleaners will save you time.


Do people in the area take care of their homes? Explore the neighbourhood, keeping an eye out for signs of neglect (overgrown lawns, houses in need of paint, trash and junked appliances littering yards). A run-down neighbourhood can drive down your property value.


Are there schools nearby? If you have children, the proximity and quality of schools is key. Some schools will provide data (i.e. average test scores) that can determine quality. Talking to neighbours with children can be helpful, too.


Is there good access to transportation? Living near public transport and/or major highways can mean an easier commute to work.


Is it safe? Check with the local police department - they may be able to provide statistics about break-ins or other crimes.


Will the home increase in value over time? Homes in some neighbourhoods appreciate faster than others. Research the selling prices of homes in over the past decade or so to predict future trends. Your agent may be able to provide helpful data.


Is it quiet? Listen for traffic noise, barking dogs, airplanes and any other noises that might bother you. Return to the neighbourhood at different times of the day to get an accurate impression.
Protect yourself with a home inspection
That gorgeous house on the corner lot may look great, but it could be hiding all sorts of expensive, annoying problems, from a leaky roof to faulty wiring to a mouldy basement.

Make sure your home is solid and secure inside and out before you buy it. A home inspector will determine structural and mechanical soundness, identify problem areas, provide cost estimates for any work required, and generate a report. It's a great way to avoid headaches and costly problems that can turn a dream home into a money pit.

If you decide to go ahead and buy a home with issues that have been flagged by your inspector, you can base your offer on how much potential repairs and upgrades may cost.

Home inspection costs range according to size, age and location of the home. Your Royal LePage sales representative can recommend a reputable home inspection service or arrange for an inspector to visit your property.



8 things to look for when you buy
When you fall in love with a home, the things you like about it can blind you to its problems. Next time you go to an open house or tour a property with an agent, keep your eyes open with these top tips:

1. Take a look at general upkeep. Is it clean? Are lawns left uncut? Do walls need paint? If the small stuff hasn't been taken care of, there's a good chance that bigger issues have been ignored as well.

2. Test it. Try out lights, faucets, toilets, air conditioning and major appliances.

3. Check for water damage. Look at ceilings and drywall for stains and bulges. Water that works its way in through a leaky roof or a cracked foundation can rot wood, create mildew and destroy possessions.

4. Watch for "spongy" floors. Take note of soft, springy sections, squeaky or uneven areas - these can be a sign that costly floor repairs are needed.

5. Check doors and windows. Make sure they fit snugly in their jambs and operate smoothly. Feel for drafts. Look for flaked paint and loose caulking - if wood isn't protected from moisture, it will rot.

6. Look at the foundation. If you see deep cracks or loose mortar and bricks, there may be a significant structural problem. Soggy areas near the foundation are also a warning sign.

7. Make sure there's enough storage space. If you are moving from a home with large closets and a shed, make sure your new house is able to store an equivalent amount of belongings.

8. Measure. Make sure your furniture will fit into your new house.

These tips are for your own first (or second) look at a home. For true peace of mind, you should always hire a certified home inspector before you buy.



Credit checks explained
A credit check is a routine part of qualifying for a mortgage. If you don't have a good credit history, getting financing for your home can be a challenge.

Here's how a credit check works:
Your personal credit history is compiled by credit bureaus, which create a credit report by collecting information from banks, retailers and other public records. The report generally goes back 6 or 7 years, and shows your credit and debit cards, bank accounts, personal loans, mortgages, etc. It shows creditors' names, account numbers, current balances - and a detailed payment history. The report will also show public information like marriage, divorce, liens, judgments that have been entered against you, bankruptcy, etc.

The lender uses the credit report to determine whether they will lend you money. If they have concerns about something in the report, the lender will ask you for an explanation.

The lender will also use the report to verify other information on your mortgage application, like employment status and address (including the name of your landlord and perhaps rental payment history). They will also be able to see inquiries made by other creditors over the period of the report. (This information can be useful to a lender to show what other avenues of financing you might have tried and may raise questions about why another creditor declined to lend it to you.)

Honesty is the best policy
If you think there might be any credit problems, tell the lender up front and ask about their policies before you apply. There's no point in trying to hide something that will show up in your credit history. Get a copy of your credit report before you apply for a mortgage - you may be able to avoid surprises and possible delays.

Take a look at your credit report
Because the report contains information about you, you have a right to see a copy of it. Equifax, one of Canada's largest credit bureaus, will mail consumers a free copy of their personal credit file on request. For more information, call Equifax at 1-800-465-7166.

If you disagree with something in your credit history, you have the right to challenge it and ask that the information be corrected. For example, perhaps the report shows that you were over 90 days late paying a bill but does not indicate that you withheld payment pending a settlement of a dispute with the creditor. Or perhaps you were late with a particular payment because you were away. Whatever the explanation, contact the credit bureau to clarify the matter.



Options for empty nesters and retirees
The kids have grown and retirement is just around the corner. You've decided it's time to move to a smaller home with lower costs and less maintenance.

Figure out what you need
You have a number of decisions to make before you start looking for your new home:
Do you want to stay in the same neighbourhood? If not, remember that moving away means you may have to build a new network of acquaintances, find a new doctor, get to know a new area, etc.
If you decide to move out of your neighbourhood, where would you like to go? A better neighbourhood within the city? A community outside a major center? Someplace closer to your kids? Somewhere warm?
What type of property would suit your lifestyle? Is it a condo that needs no upkeep or a bungalow that would still allow you to garden?
Condos - less work, more rules
Short on maintenance and long on amenities, the condominium lifestyle is a favourite of empty nesters and retirees. Condominium apartments and townhomes are available in almost every neighbourhood and price range. Many offer pools, tennis courts and fitness areas - some even include golf courses. It's an easy, hassle-free arrangement.
However, owning a condo means you're governed by the rules and regulations established by the condominium board. Generally, these rules are necessary to ensure the enjoyment, safety and cleanliness of the building; when you're doing your research, you may want to find out about the condo bylaws, especially if you have a pet.
Bungalows - small homes with big rewards
Bungalows offer the best of both worlds - a detached house and a yard, with less space to take care of. It's a great way of preparing for the future, since living with fewer stairs makes it easier to get around should you slow down a little.
Retirement communities - a neighbourhood of friends
Adult lifestyle communities offer smaller homes, amenities often associated with condo living, and the opportunity to live with like-minded people. They tend to be resort-like in nature, and are built in rural areas that are close to large urban centres. Units range from apartments to detached homes. The focal point is the clubhouse, where you'll likely find fitness facilities, tennis courts, games rooms and swimming pools. Some areas also feature golf courses.
If you're not sure what option is best for you, please contact me. I'd be happy to talk to you about the possibilities that are available to you.
Glossary of terms

Amortization period: The actual number of years it will take to pay back your mortgage loan.

Appraised value: An estimate of the value of the property, conducted for the purpose of mortgage lending by a certified appraiser.

Assumability: Allows the buyer to take over the seller's mortgage on the property.

Closed mortgage: A mortgage that locks you into a specific payment schedule. A penalty usually applies if you repay the loan in full before the end of a closed term.

Condominium fee: A payment among owners, which is allocated to pay expenses.

Conventional mortgage: A mortgage loan issued for up to 75% of the property's appraised value or purchase price, whichever is less.

Down payment: The buyer's cash payment toward the property that is the difference between the purchase price and the amount of the mortgage loan.

Equity: The difference between the home's selling value and the debts against it.
High-ratio mortgage: A mortgage that exceeds 75% of the home's appraised value. These mortgages must be insured for payment.

Interest rate: The value charged by the lender for the use of the lender's money, expressed as a percentage.

Land transfer tax, deed tax or property purchase tax: A fee paid to the municipal and/or provincial government for the transferring of property from seller to buyer.

Maturity date: The end of the term of the loan, at which time you can pay off the mortgage or renew it.

Mortgage: The financial institution or person that lends the money.

Mortgage insurance: Applies to high-ratio mortgages. It protects the lender against loss if the borrower is unable to repay the mortgage.

Mortgage life insurance: Pays off the mortgage if the borrower dies.

Mortgagor: The borrower.

Open mortgage: Allows partial or full payment of the principal at any time, without penalty.

Portability: A mortgage option that enables borrowers to take their current mortgage with them to another property, without penalty.

Pre-approved mortgage: Qualifies you for a mortgage before you start shopping. You know exactly how much you can spend and are free to make a firm offer when you find the right home.

Prepayment privileges: Voluntary payments that are in addition to regular mortgage payments.

Principal: The amount borrowed or still owing on a mortgage loan. Interest is paid on the principal amount.

Refinancing: Paying off the existing mortgage and arranging a new one or renegotiating the terms and conditions of an existing mortgage.

Renewal: Renegotiation of a mortgage loan at the end of a term for a new term.
Second mortgage: Additional financing, which usually has a shorter term and a higher interest rate than the first mortgage.

Term: The length of time the interest rate is fixed. It also indicates when the principal balance becomes due and payable to the lender.

Title: Legal ownership in a property.

Variable rate mortgage: A mortgage with fixed payments that fluctuates with interest rates. The changing interest rate determines how much of the payment goes towards the principal.

Vendor take-back mortgage: When the seller provides some or all of the mortgage financing in order to sell their property.



Closing the deal
Closing day is the day you become the official owner of your home. However, the entire closing process usually takes a few days.

Typically, you visit your lawyer's office to review and sign documents relating to the mortgage, the property you are buying, the ownership of the property and the conditions of the purchase. Your lawyer will also ask you to bring a certified cheque to cover the closing costs and any other outstanding costs.

Once your mortgage and the deed for the property are officially recorded, you become the official owner of the property and your lawyer will call you to pick up the keys to your new home.



Determine what you can afford
Buying a home involves both one-time costs and more regular monthly expenses. It's important that you take both into account when you're figuring out how much you can spend on a home.

The largest one-time cost is the down payment, which usually represents upto 25% of the total price of the property. Then, in addition to the actual purchase price, there are a number of other expenses that you may be expected to pay for.

Typical One-Time Expenses
Mortgage application and appraisal fee (paid at time of application)
Appraisal fee (paid at inspection)
Property inspection (optional) (paid at closing)
Legal fees (paid at closing)
Legal disbursements (paid at closing)
Deed and/or mortgage registration (paid at closing)
Property survey (sometimes provided by seller) (paid at closing)
Land Transfer, Deed Tax or PropertyPurchase Tax (in Quebec within3 months following signing) (paid at closing)
Mortgage interest adjustment andtake over fee (if applicable) (paid at closing)
Adjustments for fuel, taxes, etc. (paid at closing)
Mortgage insurance (and application fee if applicable) (paid at closing)
Home and property insurance (paid at closing and on-going)
Connection charges for utilities such as gas, water and electricity (paid on date of move)
Moving expenses (paid on date of move)
Other costs may include landscaping, decorating, furnishings, appliances and repairs. Typical monthly costs include mortgage payments, maintenance, insurance, condo fees, property taxes and utilities.
Making an offer
When it comes time to make an offer, your Royal LePage Real Estate Professional will provide current market information and help you draft a suitable offer. He or she will then communicate the offer to the seller (or the seller's representative) on your behalf. Sometimes there may be more than one offer on a property coming in at the same time. Your agent will guide you through this process.

An Offer to Purchase*
An Offer to Purchase is a legal document which specifies the terms and conditions of your offer to purchase the home. The offer can be firm or conditional.

Firm Offer to Purchase: preferable to the seller because it means you are prepared to purchase the home without any conditions. If the offer is accepted, the home is yours.

Conditional Offer to Purchase: means that you have placed one or more conditions on the purchase, such as "subject to home inspection," "subject to financing" or "subject to sale of buyer's existing home." The home is not sold until all the conditions have been met.

*In the province of Quebec, this is referred to as a "Promise to Purchase."

Acceptance of the Offer
Your Offer to Purchase will be presented as soon as possible. The seller may accept the offer, reject it, or submit a counter-offer. The counter-offer may be in reference to the price, the closing date, or any number of variables. The offers can go back and forth until both parties have agreed or one of you ends the negotiations.



Understanding land transfer taxes
If you're buying a home in a large Canadian centre, you'll need to add land transfer taxes to your list of closing costs.

Unless you live in Alberta, Saskatchewan, or rural Nova Scotia, land transfer taxes (or property purchase tax) are a part of the homebuying process. These taxes, levied on properties that are changing hands, are the responsibility of the purchaser. Depending on where you live, taxes can range from 0.5% to 2% of the total value of the property.

Many provinces have multi-tiered taxation systems that can seem complicated. If you purchase a property for $260,000 in Ontario, for example, 0.5% is charged on the first $55,000, 1% is charged on $55,000 to $250,000, while the $250,000 - $400,000 range is taxed at 1.5%. Your total tax bill? $2,375.00.

Land transfer taxes by province

British Columbia
Up to $200,000 X 1% of total property value
From $200,000 up X 2% of total property value

Manitoba
Up to $30,000 N/A
From $30,000 to $90,000 X 0.5% of total property value
From $90,000 to $150,000 X 1% of total property value
From $150,000 up X 1.5% of total property value

Ontario
Up to $55,000 X 0.5% of total property value
From $55,000 to $250,000 X 1% of total property value
From $250,000 to $400,000 X 1.5% of total property value
From $400,000 up X 2% of total property value

Quebec
Up to $50,000 X 0.5% of total property value
From $50,000 to $250,000 X 1% of total property value
From $250,000 up X 1.5% of total property value

Noval Scotia
Halifax Metro
1.5% on total property value
Outside Halifax County
Check with local municipality



Title insurance explained
What is title insurance? Do you need it? Here's some information that can help you make an informed decision.

What does "title to property" mean?
Title is the legal term for ownership of property. Buyers want "good and marketable" title to a property. "Good title" means title appropriate for the buyer's purposes; "marketable title" means title the buyer can convey to someone else.

Why do I need title insurance?
Prior to closing, public records are searched to determine the previous ownership of the property, as well as prior dealings related to it. The search might reveal existing mortgages, liens for outstanding taxes, utility charges, etc., registered against the property. At closing, the buyer expects property that is free of such claims.

Sometimes problems regarding title are not discovered before closing. They can make the property less marketable when the buyer subsequently sells, and can cost money to fix. For example, the survey might have failed to show that a dock and boathouse built on a river adjoining a vacation property was built without permission. The buyer of the property could be out-of-pocket if he is later forced to remove the dock and boathouse. Or, the property might have been conveyed to a previous owner fraudulently, in which case there is the risk that the real owner may come forward at some point and demand their rights with respect to the property.

Who is protected with title insurance?
Title insurance policies can be issued in favour of a purchaser, a lender, or both. Lenders will sometimes require title insurance as a condition of making the loan. Title insurance protects purchasers and/or lenders against loss or damage sustained if a claim that is covered under the terms of the policy is made.

Types of risks that are usually covered include:
survey irregularities
forced removal of existing structures
claims due to fraud, forgery or duress
unregistered easements and rights-of-way
lack of pedestrian or vehicular access to the property
work orders
zoning
set back non-compliance or deficiencies, etc.
For a risk to be covered, it has to have existed as of the date of the policy. As with any type of insurance policy, certain types of risks might not be covered. For example, native land claims and environmental hazards are normally excluded. Be sure to talk to your lawyer about the types of risks that may not be included in your policy.
The insured purchaser is protected against actual loss or damage sustained up to the amount of the policy, which is based on the purchase price. As well, some policies have inflation coverage, which means that if the fair market value of the property increases, the policy amount will also increase.
How long will I be covered?
Title insurance remains in effect as long as the insured purchaser has title to the land. Some policies also protect those who received title as a result of the purchaser's death, or certain family members (e.g., a spouse or children) to whom the property may have been transferred for a nominal amount.
The premium for title insurance is paid once, at the time of purchase. In Canada, the purchaser generally pays for the title insurance, though there can be situations where the seller pays for it.
Protection and peace of mind
Title insurance can help ensure that a closing is not delayed due to defects in title. And if an issue arises, the title insurance covers the legal fees and expenses associated with defending the title and pays in the event of loss.